I came across the video, Crazy – a Story of Debt by Grant Williams (embedded video below), the other day through The Investors Podcast, and it's worth the watch. If you don't have the time to watch the entire 40 minutes, half way through will do the trick. Believe me, the 20 minutes is worth the time. It is very well presented, informative, and actually fairly comical.
We are clearly living in uncharted territory. There are a lot of uncertainties in our midst: Brexit, possibilities of future referendums from the EU, raises in interest rates, continuous terrorism, a new US president, national and global debt and the list goes on. Now, I don't want to get into which of those uncertainties I'm actually worried about. The point here is that the market is very worried about several of these and that these uncertainties could be a catalyst to making the market correct itself. I'll go on record that I believe the market is overvalued at current levels, but if you watch the video you don't need me telling you that. With this knowledge, what should we investors do?
Predicting the stock market will prove to be futile
From my post regarding where most investors stumble, predicting the market falls under speculating and isn't truly investing. It is good to understand the underlying drivers of today's stock market and what is causing the overvalution we are seeing. By doing so, you will be able to make thoughtful and rational decisions for your portfolio. Knowing that the market is overvalued and therefore moving your assets to cash or less risky assets in my opinion, is not predicting the market. I believe this is the case because I don't know when the market is going to correct itself. For all I know, it could happen two years down the line, or longer. Take a look at the history of bull and bear markets. This being the third longest bull market in history, it just solidifies my belief that I don't know what's going to happen or when. There have been longer bull markets, there have been shorter ones. Don't try to predict the unpredictable.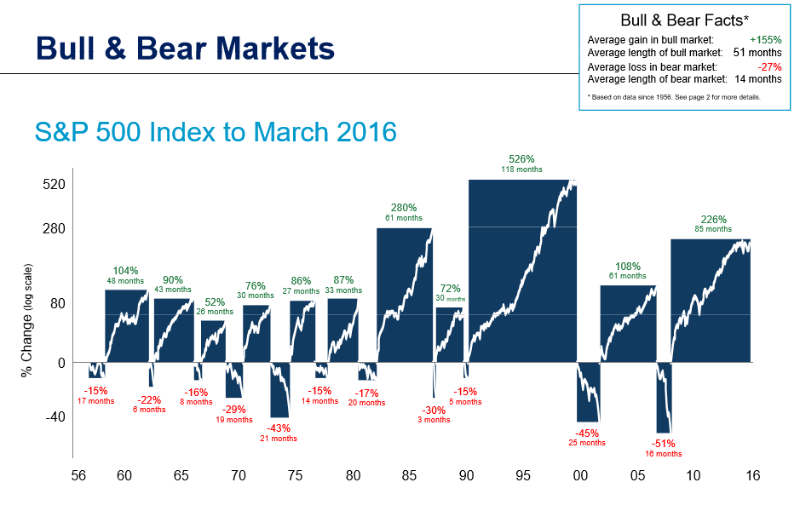 It's okay to be boring
Stay away from momentum investing in the "sexy" and glamour stocks and invest in companies that are boring and undervalued. Today isn't a discussion on how to find these boring/undervalued companies, but you can start your search by looking at Beginning Mechanics .  I've found that these are few and far between in this market, so transitioning into cash is not a bad idea. I currently have over 25% of my portfolio in cash so that I can be ready to take advantage of a market correction. Remember, market quotations are there for convenience, either to be taken advantage of or to be ignored.
For now, I am ignoring most of the market and focusing on reassessing the companies I do own stock in. For those that are approaching fairly valued, I plan on transitioning them into cash. For those that are still significantly undervalued and that I know will be more valuable 5 – 10 years down the line, I am going to hold them, regardless of a market downturn or not. I am being boring and sloth-like.
Instead of worrying so much about the stock market, I am hitting the sidelines and focusing on reading, learning and not trying to predict the unpredictable.
Readers, what do you think about today's market? Are you making any changes to your portfolio? Any comments on the video or devils advocates with other opinions?
Chris @ Sleepy Capital